How Wrist Mafia grew their LTV by 100% with prepaid subscriptions
63%
Subscriber base growth
100%
Higher LTV w/ prepaid subscriptions
Wrist Mafia believes everyone should have access to the trendiest watches without emptying their wallets. When the subscription brand's growth stalled, they switched to Ordergroove to supercharge subscriber acquisition and grow customer lifetime value.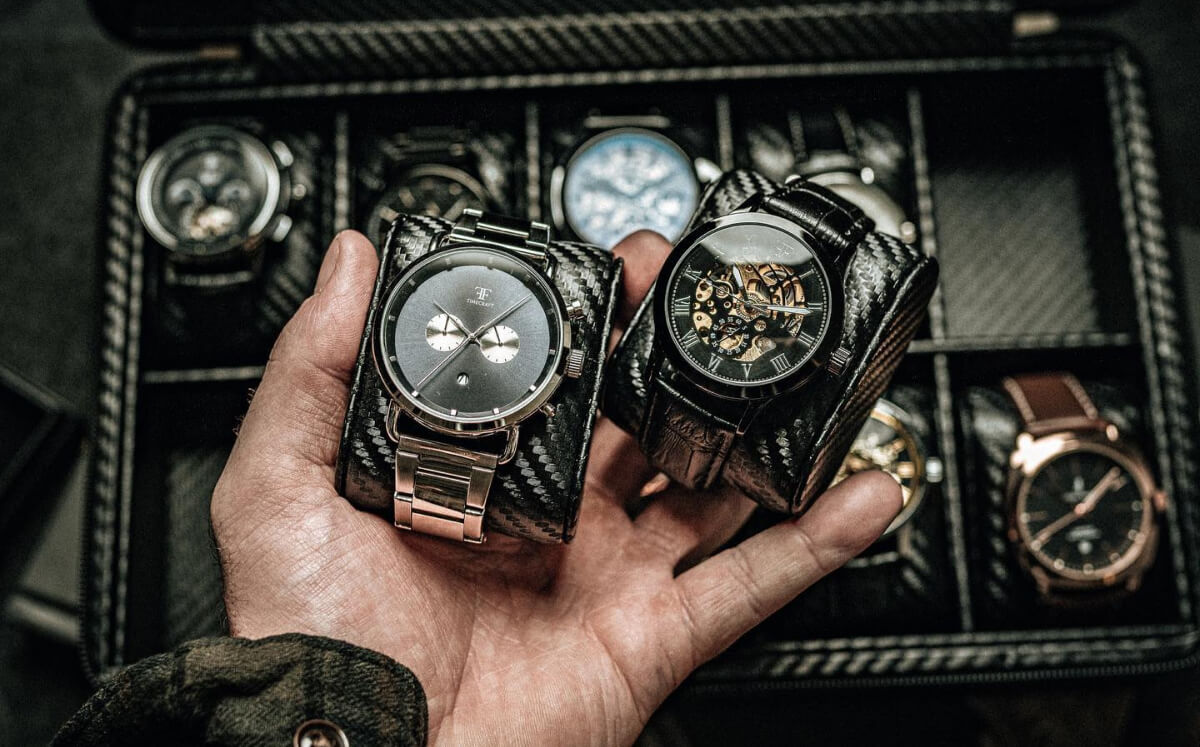 Founded in 2017, Wrist Mafia is a subscription brand known for their fashionable and affordable wristwatches. Their customers can sign up for a monthly, pay-as-you-go subscription or prepay for three- or six-month subscriptions.
Wrist Mafia originally launched subscriptions on Recharge. While they saw some success, as Wrist Mafia grew, it became apparent their subscription solution was holding them back.
Moving on from a hijacked checkout
A "hijacked checkout" is when a consumer is taken to a separate, third-party page to complete payment. This occurs when merchants use a subscription platform that doesn't fully integrate with their eCommerce platform. Many merchants don't realize their subscription solution uses a hijacked checkout until they have issues with subscriber enrollment, UTM passthrough, or managing duplicate product catalogs.
Because Wrist Mafia's initial subscription platform used a hijacked checkout, their user experience was disjointed and time intensive. Shoppers were sent offsite to enroll and couldn't access time-saving tools like autofill forms. Crucially, Wrist Mafia couldn't use Shopify's checkout app, Shop Pay – a critical eCommerce integration for driving conversions and delivering customer convenience.
Wrist Mafia's troubles didn't stop there. Their hijacked checkout made it impossible to scale advertising. The subscription service's jumbled user experience and lengthy checkout process lead to low conversion rates. With customer acquisition costs (CAC) skyrocketing, it didn't make financial sense for Wrist Mafia to invest in the strategy.
"Recharge being built off of Shopify was the most significant hurdle for us. It killed conversion, made it difficult to integrate other apps and platforms, and had a user experience that left much to be desired," said Wrist Mafia Co-Founder Johnny Brown.
He added: "People have the attention span of an ant these days. If you have to go through six pages to checkout, you'll lose most of those customers – we did."
To reach their goals, Wrist Mafia needed a new subscription platform that:
Was purpose-built to integrate fully with Shopify
Integrated with leading eCommerce apps like Churn Buster and Gorgias
Provided easy-to-use analytics
Offered superior prepaid subscription capabilities
Making the switch to Ordergroove
After reviewing multiple subscription solutions, Wrist Mafia selected Ordergroove. Not only was the platform built to fully integrate with Shopify, but it had proven expertise from powering subscriptions for leading brands like KIND, Peet's Coffee, and The Honest Company.
"Seeing the powerhouse roster of brands using Ordergroove gave us confidence that making the switch was the right move," Johnny said.
Improved subscriber experience
While on their first subscription platform, Wrist Mafia's subscription enrollment experience was disjointed and long, which harmed their acquisition rate. By switching to Ordergroove, they reduced the number of pages shoppers needed to navigate to in order to subscribe. Shoppers could also use Google Autofill and Shop Pay.
The positive changes in Wrist Mafia's buying experience increased their acquisition rate by 15% after one week with Ordergroove. After three months, Wrist Mafia's subscriber base had grown by 63%.
Robust eCommerce integrations and partnerships
Relationships are essential to Wrist Mafia. When searching for a new subscription platform, it was imperative the solution integrated with their preferred tech providers.
"The transition was seamless because the integrations and partnerships we'd built over the years were supported by Ordergroove," Johnny said. "We value relationships. I wasn't willing to switch our payment processor and integrations like Churn Buster and Gorgias."
Real-time analytics
Wrist Mafia struggled to measure the success of their subscription experience on their initial subscription platform. They frequently received contrasting data and reports that made it difficult to forecast revenue and inventory.
This changed with Ordergroove. Wrist Mafia gained a better understanding of their efforts, freeing resources to work on more strategic projects.
"Having real-time access to analytics is very nice.," Johnny said. "We have a clearer view on Ordergroove of what's happening on a day-to-day basis."

Superior prepaid subscriptions capabilities
Prepaid subscriptions represent 38% of Wrist Mafia's revenue and are a vital component of the brand's growth strategy. In addition to driving higher customer lifetime value (LTV), Wrist Mafia relies on prepaid subscriptions to acquire new customers.
Consumers can gift Wrist Mafia subscriptions to their friends and family, opening the brand to new potential subscribers.
"I think prepaid is an absolute asset," Johnny said.
When evaluating new subscription technology, prepaid subscription capabilities were non-negotiable. Wrist Mafia needed a partner who understood the importance of prepaid subscriptions and offered auto-renew capabilities.
Ninety days after launching with Ordergroove, the lifetime value of subscribers enrolled in prepaid six-month subscriptions was 100% greater than pay-as-you-go subscribers.
Frictionless subscriptions drive conversions and LTV
Wrist Mafia's successful migration to Ordergroove unlocked must-have subscription capabilities that will power their continued success. By fully integrating with Shopify, Ordergroove gave Wrist Mafia a frictionless shopping experience that boosted subscriber acquisition for pay-as-you-go and prepaid subscribers. Wrist Mafia's LTV also reached new heights and helped offset rising customer acquisition costs.
63%
Subscriber base growth
100%
Higher LTV w/ prepaid subscriptions