Ordergroove presents…
Retail 2019: The Year of the Recurring Revenue Model
Brand Adoption of Relationship Commerce is the New Normal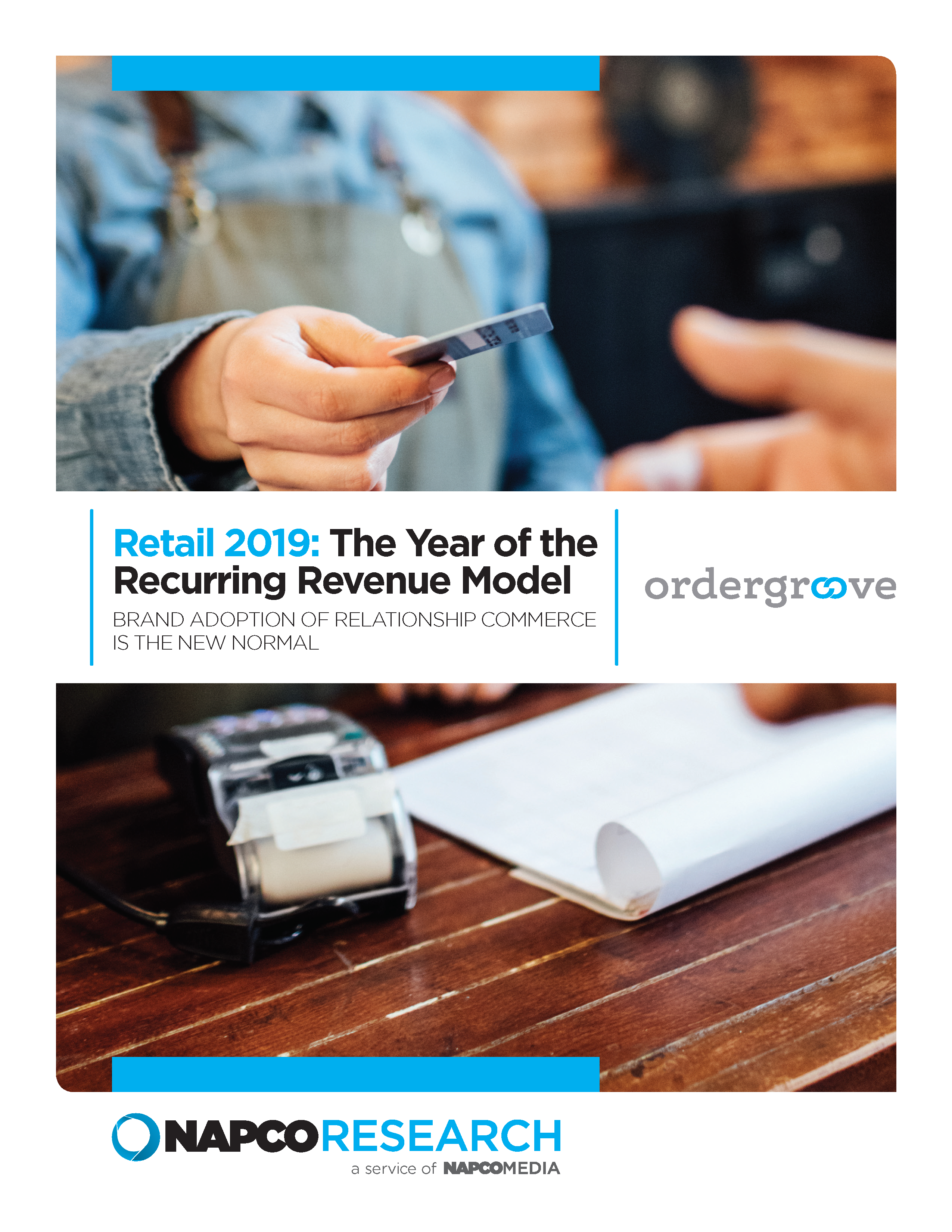 2019 promises to be a big year in retail. Retailers are seeking to transform their businesses from unpredictable one-and-done transactions, to a model that is based on repeat, loyal customers – and results in recurring, stable revenue.
In fact, new analysis from NAPCO Research finds that 54% of retailers expect significant growth in 2019 and beyond from recurring customer purchases. And of those retailers, 65% currently offer subscription programs that drive recurring revenue, and another 22% plan on offering them in 2019.
To download a copy of the free report, simply complete the form on the right and select submit (opt-in not required for download).