See how Yankee Candle boosted their recurring revenue by 343%
343%
growth in recurring revenue since the beginning of the COVID-19 pandemic
10x
subscription revenue growth eight months into launch
90%
subscriber retention, exceeding Yankee Candle's expectation
No matter if the air smells of Basalm & Cedar during the holidays, MidSummer's Night in summer or Clean Cotton year-round, Yankee Candle makes a space feel like home. With a unique 50-year history of creating mood-setting, long-lasting home fragrances, the Newell Brands company offers a wide range of distinctive products, from candles to ScentPlugs, gifts, and more. Season after season, Yankee Candle shares their customers' passion for fragrance.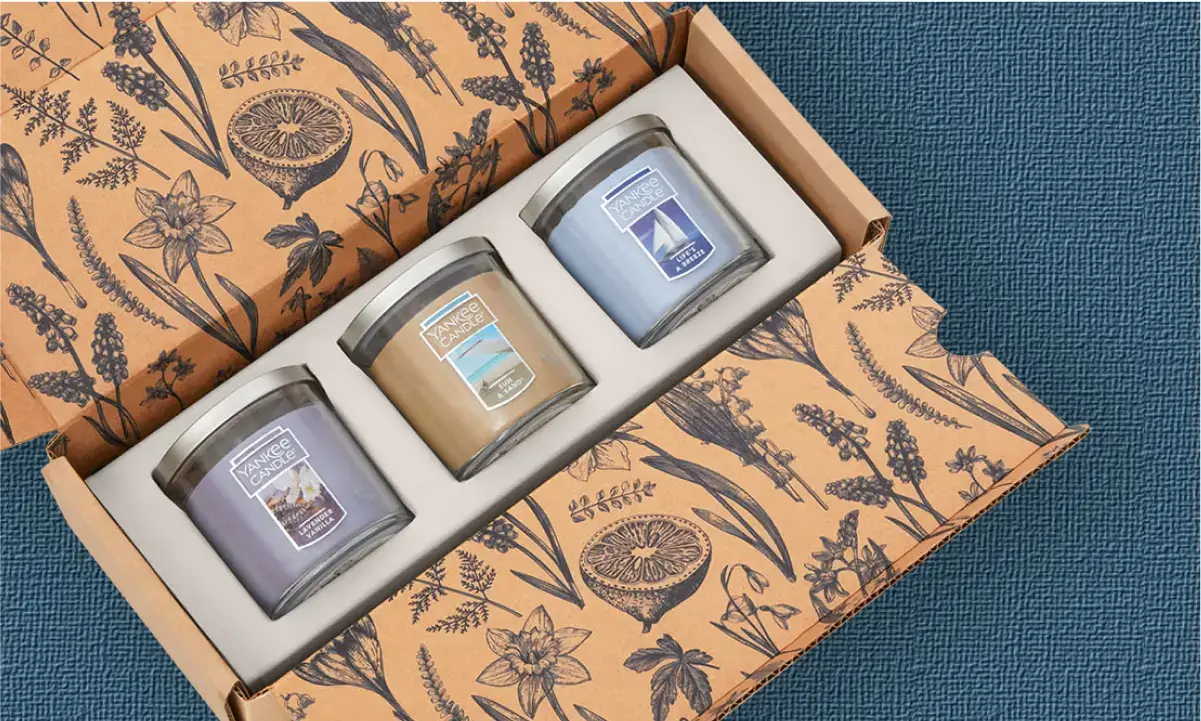 Meeting Customers Where They Are
In late 2019, Yankee Candle recognized that their consumers were just as comfortable shopping online as they were in brick-and-mortar stores. In response, the Massachusetts-based company determined that they wanted to meet their customers' demand for an eCommerce experience by implementing a high-quality subscription program that offered unique promotions and reduced shipping fees.
The brand also recognized that a subscription offering enabled them to create a differentiated direct-to-consumer experience that would set them apart from other sites that sell their products.
Following the COVID-19 outbreak, the program's growth accelerated, as it became more convenient for customers to purchase items online rather than in store. This led to Yankee Candle expanding their subscription offerings to include discovery/seasonal subscription boxes.
Implementing a Frictionless Experience
Yankee Candle partnered with Ordergroove to implement Auto-Ship — their first subscription program — in November 2019. At first, Yankee Candle offered promotions on flameless items such as car and home fragrance products, but after the program's initial success, the brand enhanced their offerings to include incentives for candles. Additionally, the brand offers a $10 free shipping threshold for subscription items.
A major component of Yankee Candle's subscription offering is a frictionless customer experience. The brand's customers have complete control over their subscriptions — from what items are included to where they ship and when. Customers can easily change the fragrance in their order online if they'd prefer to receive a different one for an upcoming subscription order.
To further enhance their customers' experience, Yankee Candle aligned the start of their subscription program with the relaunch of their loyalty program. Today, loyalty program members receive 2x points on subscription purchases.
Yankee Candle's subscription program saw immediate success. Orders increased 300% and spend increased 200%.
Fragrance Flights Soar
After the successful launch of their program, Yankee Candle worked with Ordergroove to expand and enhance their subscriber offerings to include curation. The Yankee Candle Fragrance Flight, a take on the beverage flights that you can get at a restaurant, prompts consumers to participate in a guided quiz that helps them select a box based on their fragrance preferences.
Curated boxes are shipped several times a year and include a mix of seasonal fragrances and familiar favorites. Within the first 11 weeks of the program, Yankee Candle sold through 87% of fall boxes.
"The Ordergroove family is full of passion and the results we've seen have been incredibly powerful. We have confidence that our subscription program will grow tenfold as customers continue to embrace curated experiences."
Future Growth
Building off the success of their subscription program, Yankee Candle plans to extend the fragrances that are available through their subscription offering to include their WoodWick line of products. They also plan to build on the success of their Fragrance Box.